The prime minister's decision to suspend parliament until 14 October was unlawful, the Supreme Court has unanimously ruled.
Eleven justices were asked to determine the legality of Boris Johnson's advice to the Queen to prorogue parliament, for what opponents described as an "exceptionally long" period.
The panel held unanimously that Mr Johnson's advice was unlawful because it had the effect of frustrating Parliament.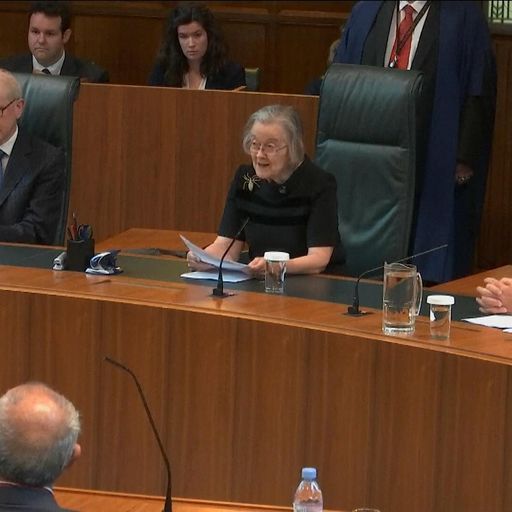 Parliament is not suspended, Supreme Court rules
It also found the prorogation and was "void and of no effect" – meaning Parliament has not been suspended.
Lady Hale said: "The court is bound to conclude therefore that the decision to advise Her Majesty to prorogue was unlawful because it had the effect of frustrating or preventing the ability of Parliament to carry out its constitutional functions."
"It demonstrates contempt for democracy and an abuse of power by him."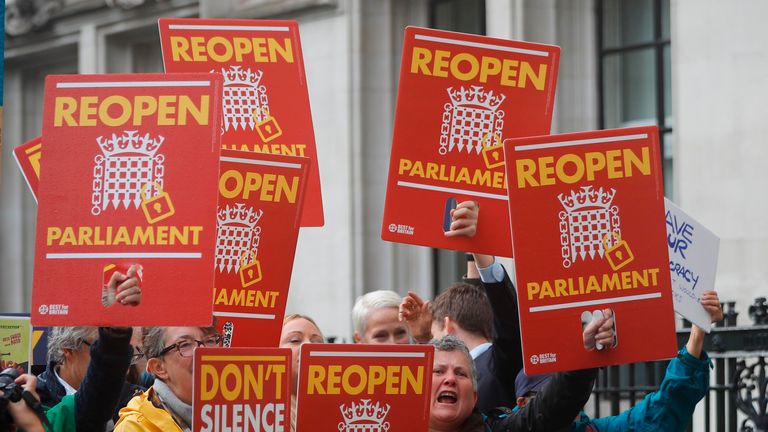 The House of Commons said in a statement: "The House service's primary responsibility is to ensure the smooth running of parliamentary business.
"We are considering the implications of the Supreme Court's judgment for parliament and will provide further information as soon as we can."
Mr Johnson insisted the five-week suspension from 9 September was to allow the government to set out a new legislative agenda in a Queen's Speech when MPs return to parliament.
But those who brought legal challenges accused the PM of an unlawful "abuse of power" and argued that the prorogation was designed to prevent parliamentary scrutiny of the UK's impending exit from the EU on 31 October.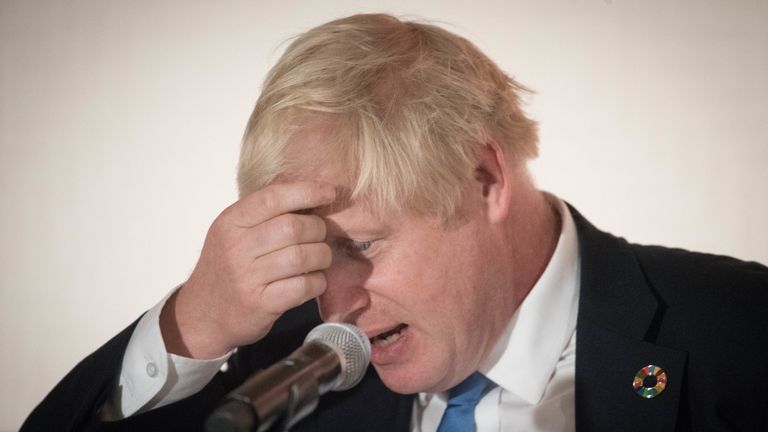 At the High Court in London, the Lord Chief Justice Lord Burnett and two other judges rejected a challenge against the Prime Minister's prorogation move by campaigner and businesswoman Gina Miller.
But in Scotland, a cross-party group of MPs and peers won a ruling from the Inner House of the Court of Session that Mr Johnson's prorogation decision was unlawful because it was "motivated by the improper purpose of stymieing Parliament".
SNP MP Joanna Cherry, who led the case in the Scottish courts, said: "This is a huge victory for the rule of law and for democracy.
"As regards Mr Boris Johnson, the highest court in the United Kingdom has unanimously found that his advice given to Her Majesty the Queen was unlawful.
"His position is untenable and he should have the guts for once to do the decent thing and resign."