Vegetarians and cheese lovers alike rejoice because Burger King has just announced a new addition to its menu.
On Monday, the retailer announced the launch of its highly-anticipated Halloumi Burger as the latest tasty addition to its UK menu, which is available to buy from 8 July.
The burger is made up of a buttery brioche bun with crisp lettuce, onions, tomatoes, and creamy mayo, all layered around crispy halloumi cheese from Cyprus.
It can be bought on its own, or as part of a meal and, if you're feeling really hungry, you can also choose to double the halloumi patties.
A single Halloumi Burger will set you back £3.99 and £5.99 for a meal, or a Double Halloumi Burger costs £5.49 and £7.49 for a meal.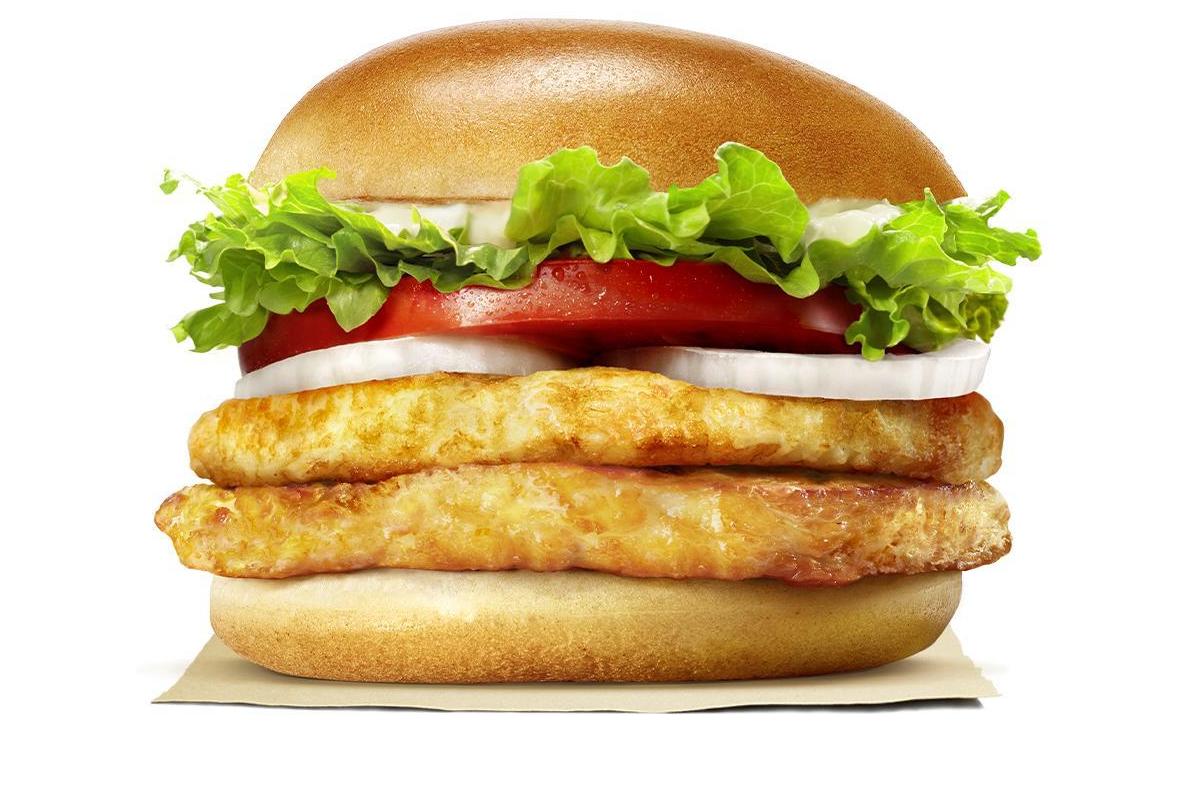 The new launch follows a successful trial in Sweden, which had the British public pleading for Burger King to bring the burger over to the UK.
The fast food chain is confident that the addition will cause a serious love affair amongst halloumi loving Brits, given that the UK is now recognised as the biggest importer of halloumi, chowing down on over 2,000 tonnes of the Cypriot delicacy per year, according to Burger King.
The news of Burger King's squeeky cheese-filled burger has delighted several foodies on social media.
"Burger King are bringing out a new halloumi burger. Can't lie…I'm kinda into it," one person wrote on Twitter.
A second added: "Wait. When did Burger King start doing a Halloumi Burger hello?!?!?!"
Meanwhile, a third person simply wrote: "Mmm."
The new burger makes Burger King one of the first fast food restaurants to offer halloumi to the highstreets, stations and airports and will bolster its current meat-free menu, which includes the "Veggie Bean Burger".
Earlier this year, Burger King launched its vegetarian Whopper burger, dubbed the "Impossible Whopper". However, it is currently only available in the US.
Last month, KFC also announced the launch of a vegan chicken burger in the UK known as "The Imposter".
Following the trial launch of "The Imposter" burger on 17 June, the fast food chain revealed it had officially sold out of the food option in just four days.
According to KFC, the company also found sales of the burger to be 500 percent higher than that of a normal burger.
Vegans, vegetarians and flexitarians were able to buy the burger at restaurants across London, Bristol, and The Midlands.
The Imposter Burger has since returned to the fast food chain's stores but. will only be on sale for a limited time only until Sunday 14 July.
KFC is also due to trial a vegetarian dish, "The Southern Fritter Stacker", in the form of a burger, wrap and rice-box from 15 July.